Sponsor us
Mutual benefits
We offer a variety of ways to promote your company, product, organisation or cause. Please take a look at how you can support us.
Businesses
Raise your profile within the LGBT community by sponsoring us. We can put together a custom package to fit your requirements.
NPOs and other groups
Become an affiliated organisation and work together with us. We also offer certain discounts for community organisations.
Hire a booth
It costs ¥30,000 to hire a booth, but we aim to offer discounts to NPOs and student groups who are otherwise unable to pay.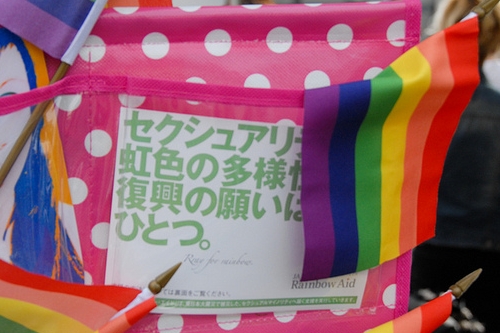 Make an exhibition
Distribute books, leaflets and educational materials made by your charity or social group.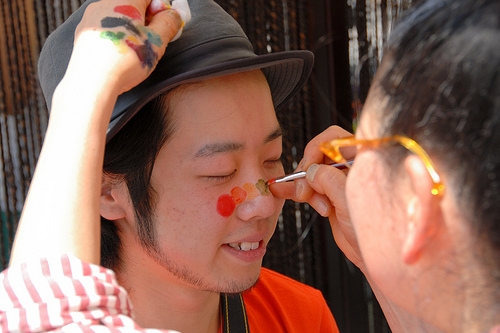 Sell your services
Offer anything from facepainting or hair and make-up styling to tarot readings.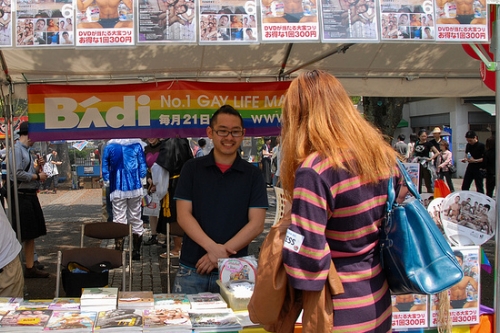 Sell your products
Make rainbow accessories, sell drinks or perhaps subscriptions to your magazine.
Buy advertising
Raise the profile of your organisation by advertising in the official guide or on our website. Prices start from ¥20,000.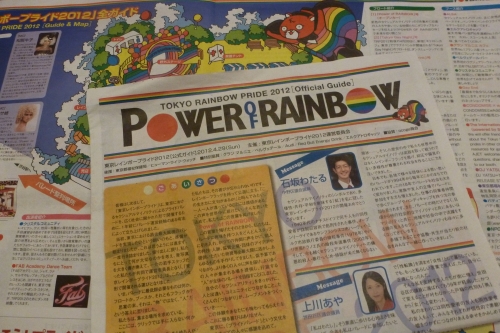 Advertise in our guidebook
Have your logo seen by everyone at the parade by advertising in our official guide.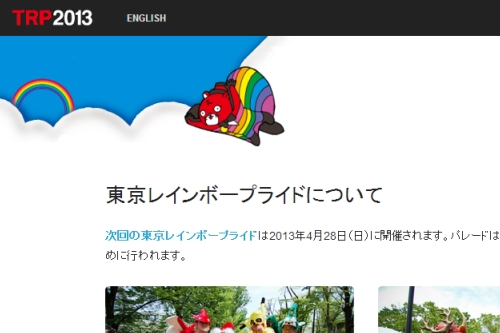 Advertise on our website
Reach hundreds of thousands of visitors by advertising your logo on our website.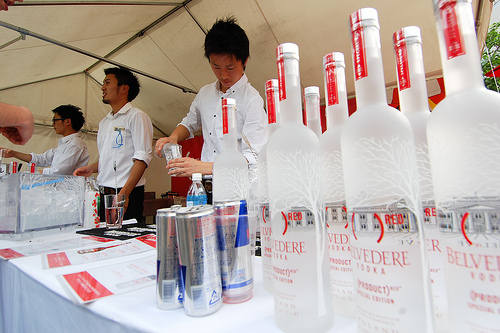 Become an official partner
Generous sponsors are eligible for exclusivity deals and extensive promotion.
Donate resources
Donate equipment or performances to us during the parade and we'll advertise your generosity.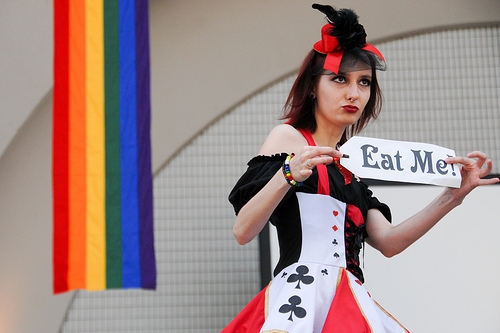 Performers
Burlesque, cabaret, dance, drama and sports performances gain exposure for your group.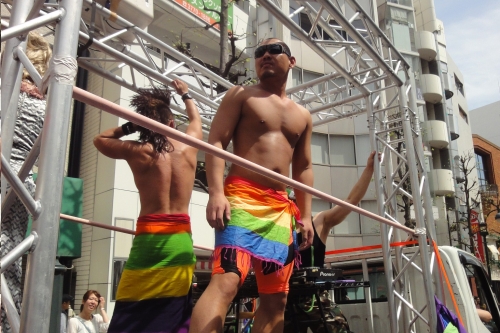 DJs
Send us DJs and we'll promote your club, particularly if you send us equipment too.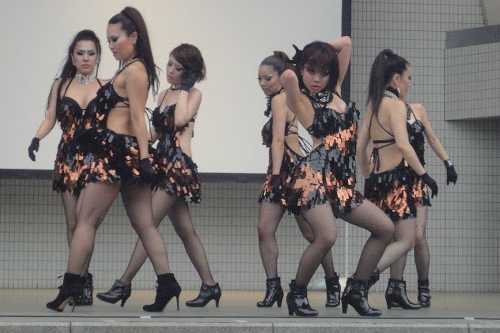 Sound equipment
Music is the secret to a successful parade! Lend us portable speakers or sound systems.