About Tokyo Rainbow Pride
The next Tokyo Rainbow Pride will be held on 28th April 2013. The parade celebrates the diversity of the LGBT community and raises awareness of issues facing LGBT people in Japan.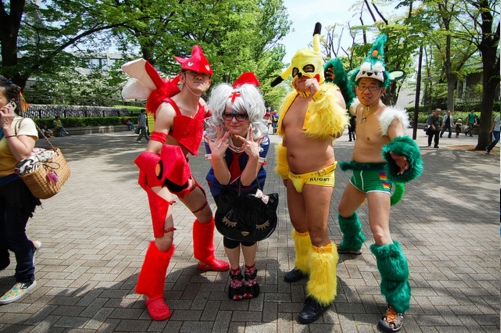 What is a Pride parade?
Pride is a celebration of lesbian, gay, bisexual and transgender (LGBT) culture. Everyone is welcome to participate, regardless of their sexuality. The first Tokyo Rainbow Pride in 2012 attracted over 4500 people. We aim to build on this to become the biggest Pride parade in Asia within five years.
Who organises it?
Tokyo Rainbow Pride is run entirely by volunteers and anyone is welcome to join us. Individually we have very different identities - lesbian, gay, bisexual, trans, queer, straight (and more) - but we all agree that a society which is LGBT friendly is a better society for everyone.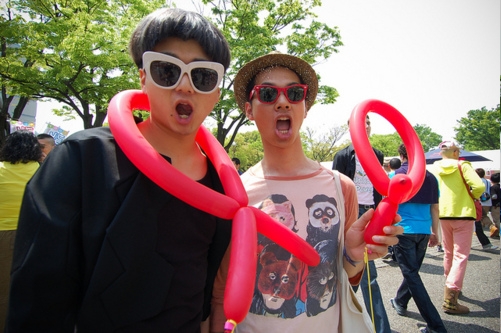 How can I get involved?
We are looking for volunteers for TRP2013 to help make the next event a success. There's a way that everyone can help out, even if it's just following us on Twitter or liking us on Facebook.
Why is Pride important?
LGBT people do not have legal protections in Japan and can face prejudice and discrimination. It is a situation in which it is easy to feel isolated. We believe that LGBT equality is a human rights issue. Pride is a way of increasing visibility as the first step towards changing attitudes within society.
How much is it?
Anyone can take part in the parade for free. Bring your friends, buy a rainbow flag, dress up and have fun!