Stage
Performers
The final line-up of stage performers who'll start the party for us at Tokyo Rainbow Pride has been decided.
The stage program starts at 11am.
Let's get the party going in Yoyogi Park together with a wide variety of performers!!!

Program & Performance Schedule
11:00-11:10
Opening: Greetings from the Emcees and Steering Committee
11:10-11:20
★ Nijigumi Fights
11:20-11:25
Floats Introduction
11:25-11:45
★ Maki Nomiya & BIBA
11:45-12:00
★ ARAJUJI
14:00-14:10
Participating Booths Introduction
14:10-14:40
Speech
14:40-14:50
★ Harp and Soul
14:50-15:00
★ Men⇔Dy
15:00-15:10
★ Nicho Hello
15:10-15:20
★ NSM48 (Nagoya Sexual Minority)
15:20-15:50
Tokyo Rainbow Week Presents
15:50-16:00
★ Rachael D'Amour
16:00-16:10
★ Die Schwarze Frau
16:10-16:20
★ Fab Academy 「Sassy Girls」
16:20-16:30
Event Announcements
16:30-16:40
★ Kim Bianca
16:40-17:00
★ Jay & Gospel Friends
17:00-17:20
★ Ataru Nakamura
17:20-17:30
Finale
Special Guests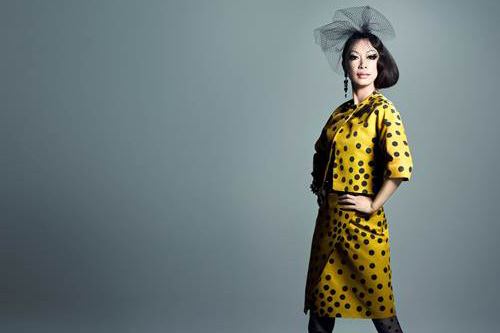 Maki Nomiya & BIBA
11:25~
Nomiya made her major debut with her song "Pink Heart (Pinku No Hato)" in 1981. She was a vocalist for the band Portable Rock and became a representative figure in the New Wave music scene of the 1980s. In the 1990s, she joined the band Pizzicato Five and garnered tremendous popularity in Japan and beyond as an icon of Shibuya culture. With her unique presence and voice, Nomiya is currently active in many areas beyond music, such as culture, art and fashion. Her theatrical performances have also been gaining prominence in recent years. In 2011, she re-released her debut album with additional bonus tracks in celebration of the 30th anniversary of her debut.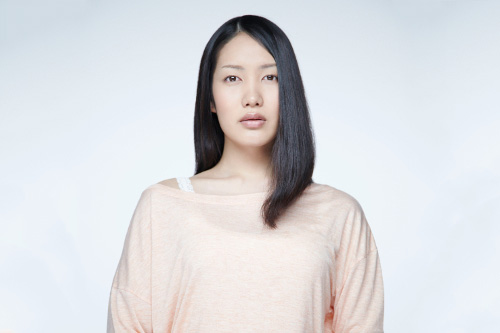 Transgender singer Ataru Nakamura made her major debut at age 21 in 2006. Her song, "Song for Friends (Tomodachi No Uta)", which she wrote at age 15, was a great hit. She performed at the NHK Red & White Song Battle (Kohaku Utagassen) in 2007 and won the Best Record Award at the Japan Record Awards in 2010. She is a talented artist who has many live performances. It was because of TRP's slogan, "Towards a society where everyone can live a life true to themselves," that inspired her to perform at Tokyo Rainbow Pride.
MCs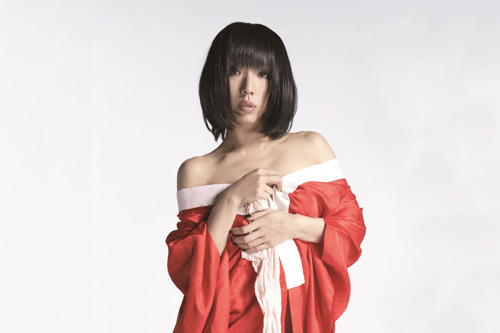 Kim Bianca
MC
16:30~
Bianca is a singer, song writer, an entertainer and a writer. She started dancing while at college and worked as a choreographer all throughout Japan. She performed mainly in clubs, and suddenly she started to appear wearing a kimono and bondage gear. She became popular, like a "Japanese Madonna" and "Sex Icon" due to her gorgeous and artistic performance and sense of music. In September 2008, her performance was praised very highly by Ai Iijima, who was a Japanese media personality, writer and actress who passed away at the end of 2008.
Message
Much congratulations on holding Tokyo Rainbow Pride 2013! I'm Kim Bianca, and I will MC as well as perform on the stage.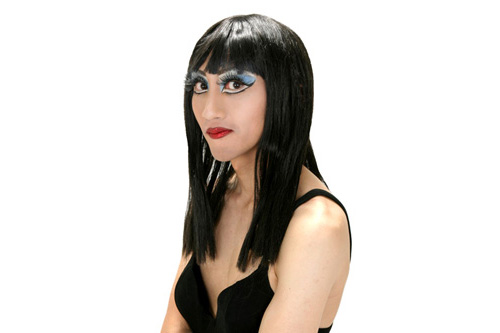 A drag queen born in 1972. Esmralda started to perform as a drag queen from 1994, and performed at events and appeared in the media. In August 2002, Esmralda obtained the "Heaven Artist" license in Tokyo.
twitter:@esmralda001
Message
I'm really looking forward to seeing you at TRP!
Stage Performers (in order of appearance)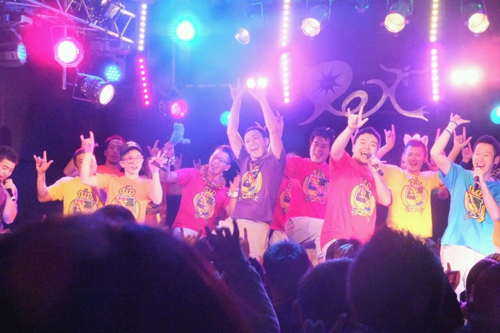 Nijigumi Fights is a gay idol group started in 2009. Their main activities include appearing at events and recording their own original songs. They recruit new members periodically, and currently over 70 members all around the country from 1st to 6th generation are on the books.
Message
Hello! We are very, very glad to be able to appear in the parade we have always admired. Many of you might not know about us; however, we will do our best to boost the excitement of this event!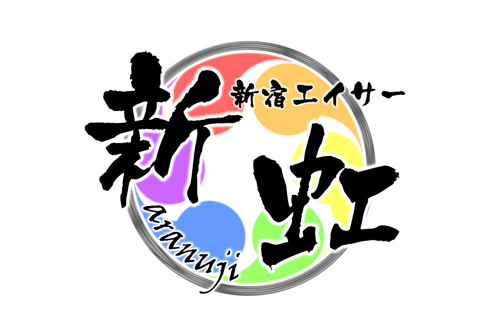 ARAJUJI
11:45~
Arajuji perform Acer, a kind of dance which is popular in Okinawa. Our goal is no less than to enjoy dancing together with everybody. We hope to show you a rainbow-like dance where our various-colored members surpass their various differences and come together as one. Stay tuned!!!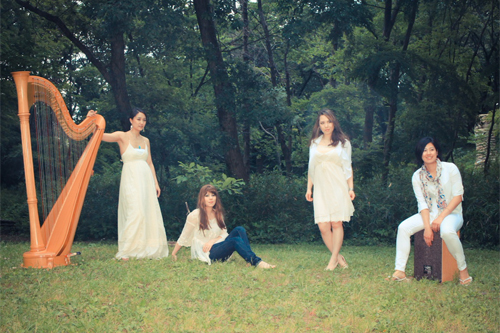 Harp and Soul are a four-woman indie/pop unit formed in 2012. They started performing music that they themselves liked in live music clubs where their workmates gathered. Singer-songwriter, Aimee Blackschleger, is a talented artist who worked on many songs for commercials, computer games and anime. Unique lyrics beyond your imagination and beautiful melodies are the hallmarks of the songs she creates. Singer, Hikari Duncan, has captured the hearts of many guests at live concerts and bridal events with her deeply soulful singing voice. Percussionist, Gisappe, is a drummer who came into the field of rock music after starting to learn the drums at age 13. In this band, she plays a box-shaped drum called a "Cajón" which originated in Peruvian music. Harpist Kaoru Arai creates her own characteristic colors and atmosphere using the grand harp and Irish harp.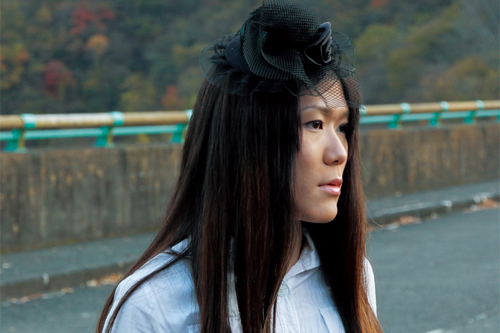 Men⇔Dy began writing song lyrics at age 8 and gave first live performance at age 9. Prompted by the experience of belonging to the editorial department for an information magazine while enrolled in middle school, Men⇔Dy began radio and emcee activities.
On a project for an information magazine, Men⇔Dy created the first CD while enrolled in high school. Men⇔Dy began activities under the name of Men⇔Dy in 2007 and launched new album "Fragiler" on 3 February 2013.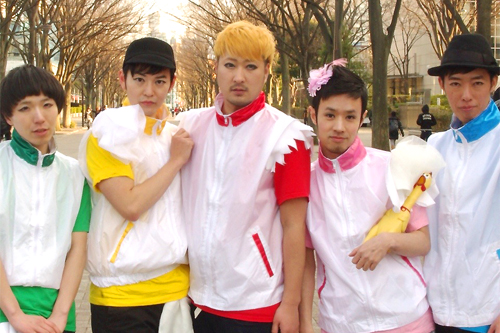 Nicho Hello has been active for 2 years based on the concept that "Gays can be idols too". Under the demon tutelage of Nicho Hello P, the members face the challenge of tough tests every day. Nicho Hello is a multi-talented gay idol group who has recently been in charge of the idol group Bis's choreography and also made a joint appearance with Morning Musume, which is the main branch of Nicho Hello. Now Nicho Hello is planning to hold its first live performance next May with new members who were chosen from 20 to 30 candidates from all over Japan last January.
Message
The word is "Nicho HELLO~!" We have given up dating and hanging out with friends in order to dance for you. That is our pleasure.

The concept of "idols we can go meet in person" is very popular nowadays but we are idols who go see people by ourselves. We dance at Yoyogi in order to become true idols, not disappearing idols. It is your support that turns Nicho Hello into true idols. We will transport the audience to paradise★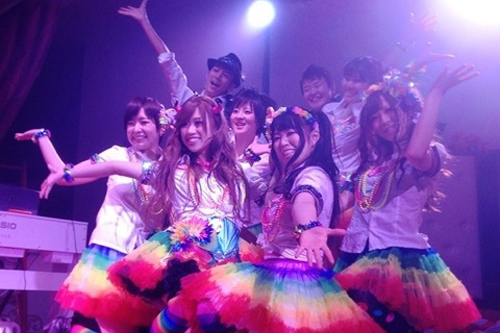 For us, performing on the stage in Yoyogi park is like having our concert in Tokyo Dome★ We will put on an energetic performance full of the joy of being able to perform on the stage of our dreams and the heartfelt feeling of "it's okay to be ourselves"! We're still on a learning curve, but we'll liven things up with "that song" that you all know!!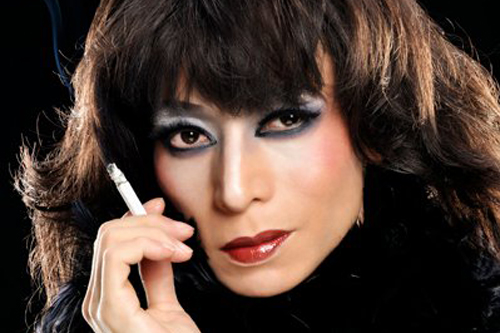 Rachel D'Amour
15:50~
Has been active at a wide range of events since the early 1990s, from underground club events to all types of artists' live performances. She has also appeared in many PVs and live performances. Her words to live by are "If I can live my life as I wish, nothing would make me happier." In recent years she has also broken into the DJ industry. She is a master of all genres, from Latin to Japanese kayoukyoku. For 2014, she will play the main role in the movie Welcome to the School of Beauty.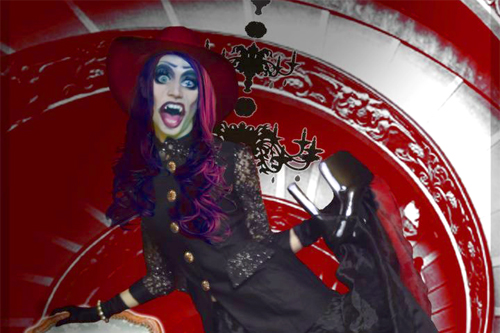 Die Schwarze Frau
16:00~
Born in 1670, Die Schwarze Frau was accused of being the Witch of Darkness several years later, burnt alive at the stake, and reborn to the current era in 2012. She is now on the journey to get back at such stupid human beings. Her name in German means 'woman in darkness'. She is a gothic-style diva dressed up in splendid clothing who attracts people with uptempo, dramatic and very emotional expressions, mysterious dances, and lip synch. The theme of her show 'Monochromic Schizophrenian Showdown' is 'collapse of schizophrenia of monochrome.' She usually performs at various gothic or subcultural nightclubs in Tokyo.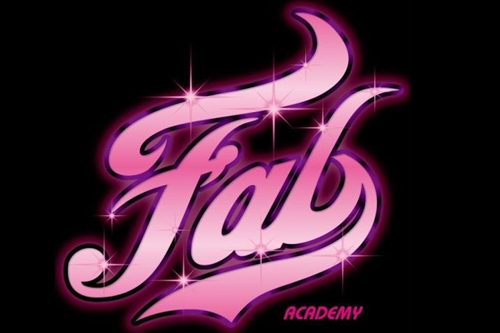 A group of 7 students of KIKE who have been practicing dance regularly for 2 years. They dance to street sassy hip-hop jazz and performed at several parties and events in Tokyo. They are always popular with the audience and have a fabulous charisma together. They are also fully produced (hair, make-up and costumes) by KIKE.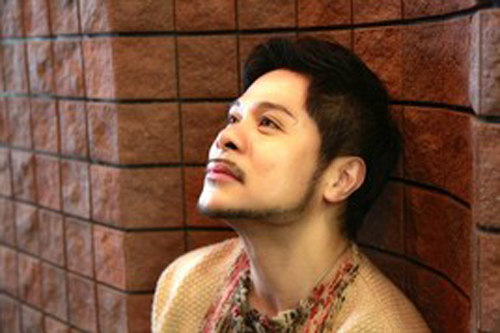 Jay & Gospel Friends
16:40~
Jay is a talented singer from Cebu Island, Philippines. He mainly sings soul, jazz and gospel but he also sings other genres as his voice has a wide range with 4 octaves. His songs are well-known in TV commercials in Japan. So far, he has performed with many other singers such as Stevie Wonder, Akiko Wada, Hideki Saijo, Tatsuya Ishii, Tokiko Kato, Taro Hakase, Marlene, Ken Hirai, etc.